Piotr Makarewicz
Design Director
behance.net/ilepixeli
live:maki_1630
Skills
Design leader creating teams and enabling them to deliver their best.
Expert in Figma, Sketch, Photoshop, Adobe Xd, Illustrator, After Effects, Axure, Justinmind and many more. I'm also an author of a few internal Sketch plugins. I love using new tools and seeing what's possible.
Skilled in HTML5, CSS ( BEM ), Vue.js and React. I've had adventures with Objective-C and Swift. I've used Android Studio to heat up sandwiches on my laptop running an app I made.
Design Sprint facilitator and Double Diamond framework user. I'm flexible so I know which plays I could use to get results. Also when to use none.
I organized components and created a Design System that made a ginourmous migration to Vue possible. I'm really proud of that.
Researcher from time to time. Conducted In-Depth Interviews, watched users through Hotjar, seen the clicks in Pendo, Mixpanel and Gainsight. I've used that data to drive my design decisions and to argue best solutions to a problem.
I'm creating artifacts that help communicate throughout the team. I utilize user personas, journey maps, empathy maps and many others.
I communicate well with developers thanks to my Programmer/Telecom Engineering background.
Experience

pitcher.com
Design Director / Head of Design (Jan. 2021 - Present )
Sales enablement platform that empowers sales, customer service, and marketing teams to work more efficiently.
There's a few so I skipped forming sentences and went with bullet points:
Created new and complete design systems to support work both in design and development
Went through multiple ideation phases to complete design direction for product portfolio
Managed product resources both in teams and budget
Went through hiring,development and management to build a team that delivers
Regularly scheduled client and user touch points
Interpreted and translated abstract business concepts into stories, designs and products
Developed strategic design plans to support fast paced environment
Hands on when required with storyboarding/prototyping and design
Supervised and coordinated design projects along with support in delivery
Worked continously with stakeholders to monitor timeline/budget constraints
Enabled and conducted feedback/research sessions and review
Collaborated with departments to deliver market research analysis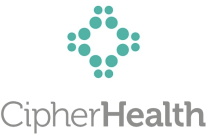 CipherHealth.com
Lead Product Designer ( Oct. 2018 - Dec. 2020 )
CipherHealth helps hospitals reduce readmissions and improve the patient experience.
My responsibilities include overseeing all the design and user experience work produced with Product teams, working in discovery and validation for projects and also expanding our Design System which I created. I produce prototypes and validate them with users. My responsibilities also include investigating possible problems with product with use of data analysis tools. I also mentor my design team members and interested PMs.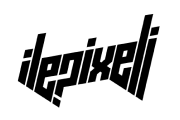 ilepixeli.pl
Graphic Designer ( 2010 - Present )
Working with companies around the globe to deliver delightful products.
Work as a freelance designer put me in contact with many clients, big and small. I'm responsible for branding and creating prototypes that would answer the client needs.
I design interesting and cool identities for startups and help starting their products. This freelance work lets me wear a lot of different hats.

sentione.com
Lead Designer ( Jul. 2015 - Oct. 2018 )
SentiOne, the ultimate tool that allows you to listen what people say about your brand online in a smarter way.
I worked there as a sole designer for almost two years. I've been taking care of the product and marketing. My responsibilities encompassed everything design related, I was also responsible for Frontend work at that point. When company grew I managed to hire another product designer and create a working process that put the user in the center.

InYourPocket.com
Senior Product Designer ( Jul. 2015 - Nov. 2017 )
Free city guides to Europe's top capital cities and weekend break destinations
Started off as a freelance gig, but after a while become a full fledged redesign for everything that IYP did. I was responsible for Information Architecture, design for web & mobile apps. It was really exciting because IYP had no experience in working with a designer. This evolved to an 2 year relationship that resulted in major drop in bounce rate.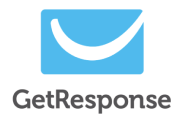 getresponse.com
Graphic Designer ( 2014 - Jul. 2015 )
Online platform for email marketing software, landing page creator, webinars hosting and much more.
I was responsible for designing landing pages, mobile apps for events and daughter companies. I also managed web and product in Vemma, which was also a part of GetResponse.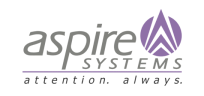 aspire.com
Graphic Designer ( 2014 - Jul. 2015 )
International IT strategy consulting and software development company
Formerly Goyello before it was acquired by Aspire Systems. Goyello was a software house that let me work with major customers around the globe. I was responsible for delivering design for mobile app and products. My responsibilities included getting the requirements, validating them with target users and delivering designs.
Education


Gdansk University of Technology
Master of Computer Science
My thesis was about testing with eye tracking hardware and software.
Bachelor of Engineering - Telecommunication
I was specializing in mobile apps for GIS and topography purposes.
Selected works
Links or images will open in a new window